Tatung Eyes LED Plant Factories as New Growth Driver

Home » Blog » LED Panel Light News » Tatung Eyes LED Plant Factories as New Growth Driver
LED plant factories have seen substantial development in Taiwan recently, according to Apple Daily. Taking advantage of the flourishing industry, Tatung on April 23, 2014, announced their intention on entering the LED growth light market with their hydroponic vegetable business "In Fresh." Tatung anticipates "In Fresh" to act as a new growth driver for the company.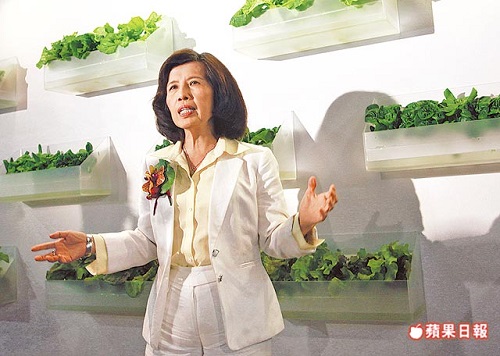 The "In Fresh" brand is the outcome of combining CPT's LED lighting technology with Tatung's bioengineering. Tatung General Manager Lin Guowen Yan is optimistic about growth and market demand for pesticide free hydroponic vegetables. This year is the market development stage for the "In Fresh" brand, and next year is anticipated to move into the growth stage, said Lin. 
Initially, Tatung plans to give preorder privileges to 3C members, who supply in-house grown and marketed vegetables. The company plans to promote its "In Fresh" projects through 300 3C shops. A brick and mortar store is anticipated to be established in the northern region of the country in 3Q14. The company plans to cooperate in the future with local hotels.
Category:
Blog
,
LED Panel Light News
| Tags:
led bulb light
led light
led light panel fixtures
led recessed panel light
led technology
leds

Other Items in this category