Philips- LUMINA Festival da Luz 2014, Cascais Portugal

Home » Blog » LED Panel Light News » Philips- LUMINA Festival da Luz 2014, Cascais Portugal
Philips Lumec blogger Monique Cousineau introduces the latest light festival in Portugal in this latest blog entry.
Light Festivals are becoming more and more popular in cities around the world. This past weekend, the very charming coastal town of Cascais Portugal, 30 kilometers west of Lisbon, celebrated the third edition of LUMINA- Festival da Luz/Light Festival which also served to commemorate the 650th anniversary of the town. For three colorful nights, Cascais, known for its popular beaches, became the most luminous city in Portugal. From 8pm to midnight, 26 lighting installations by 40 artists were featured along the Path of Light which made its way to 26 public places around the historic centre of Cascais Bay.
Here are a few photo highlights of the different light shows, luminous sculptures, interactive installations, multimedia projections and 3D video mapping that transformed 26 urban spaces into an unforgettable creative experience for the public. For more information on the lighting installations just click on the artwork titles or the photos banners. The photos are courtesy of LUMINA Festival da Luz.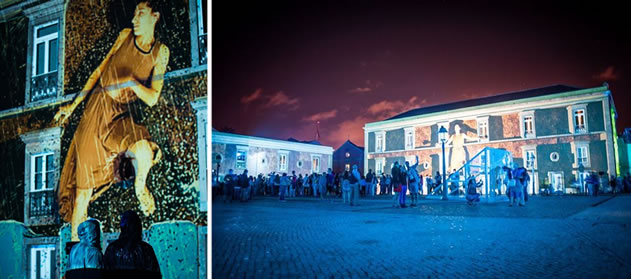 Category:
Blog
,
LED Panel Light News
| Tags:

Other Items in this category