Philips Holds Opening Ceremony for LED Lighting Campus in Chengdu

Home » Blog » LED Panel Light News » Philips Holds Opening Ceremony for LED Lighting Campus in Chengdu
Philips LED Lighting Campus in Chengdu that has been closely watched by the industry was opened today, in the western campus of the Chengdu High-tech Industrial Development Zone (Chengdu is the capital of Sichuan Province). On the same day, Philips also unveiled its world-class Lighting Application Center that is located within the facility. The inauguration ceremony of the Lighting Application Center was graced by the presence of nearly one hundred distinguished guests, including  government officials of Chengdu Hi-Tech Zone, Patrick Kung, Member of the Executive Committee and CEO of Philips Greater China, and Tommy Leong, President of Philips Lighting Greater China.
In early 2011, Philips announced China as another "Home Market" following the Netherlands and the U.S. As an important step of this strategy, Philips announced in June 2011 that it would set up its second headquarters of China in the Chengdu Hi-tech Industrial Development Zone. The new headquarters is intended to support the Western China Development Strategy while ensuring better services for the central and western markets. In December of the same year, Philips signed a strategic memorandum of understanding (MOU) with the Chengdu Municipal Government and announced to establish Philips LED Lighting Campus in the Chengdu Hi-Tech Industrial Development Zone, which was finally completed today after more than two years of preparations and construction.
Patrick Kung, CEO of Philips Greater China said, "The Chengdu LED Lighting Campus reflects our commitment to Chengdu as the second regional headquarter of Philips in China. It is also a part of the execution of our 'home market' strategy – building China as one of key innovation and operation hubs of Philips global for value creation – a hub with both global reach and influence. Following the latest macroeconomic and market trends, we are developing the "2017 Strategy" that establishes a new blueprint for the next five years to ensure the sustainable development of Philips China and 'Go West' occupy more important strategic positions. We are accelerating the innovation in China and for China, aiming to deliver more meaningful innovations to Chinese customers not only in the west region but across the country."
After the inauguration ceremony, Ge Honglin, Mayor of Chengdu, and Patrick Kung, CEO of Philips Greater China had a cordial meeting. During the meeting, Kung expressed that Philips hopes to leverage its second headquarters in China, and explore more investment and growing opportunities in the broad central and western region of China. He also believes that the operation of Philips in Chengdu will contribute to the city's vision to be a smart, eco city that is environmentally friendly and which conserves resources.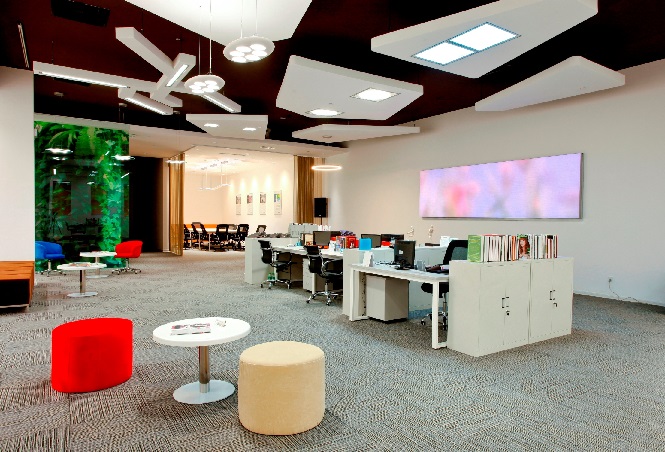 At an investment of EUR25 million, the building area of Philips LED Lighting Campus in Chengdu occupies about 40,000 square meters, including a manufacturing center for LED professional luminaries and a large, over7,000 sq m area, covering the Lighting Application Center.
The integrated Lighting Application Center is modeled on "a mini smart city," exhibiting the magical effects of lighting through real live scenes, from outdoor to indoor: the whole center is equipped with Philips' latest and most advanced lighting systems that create the real scenes of the life of urban residents (such as home, office, hotel, supermarket, clothing store, road and urban landscape), allowing visitors to experience the real effect of lighting in a specific scene and highlighting the importance of lighting in modern urban life. All lighting systems in the center can be smartly controlled and managed with an advanced lighting control system, which will achieve optimal visual effects and energy efficiency at the same time, as well as a stronger resonance with the theme of "a mini smart city."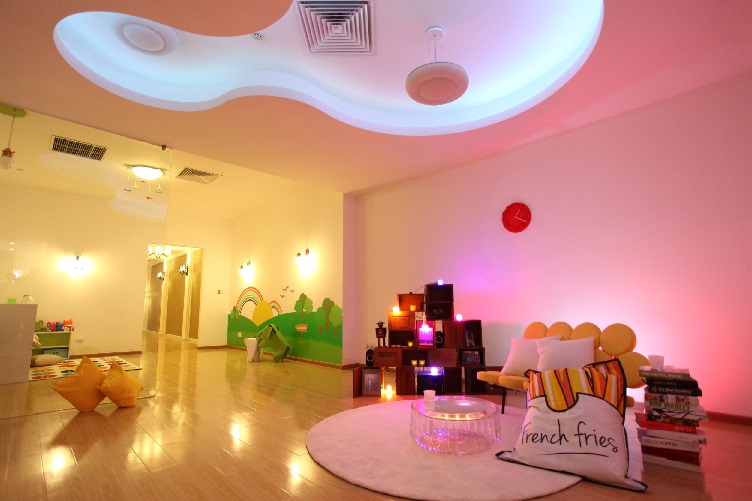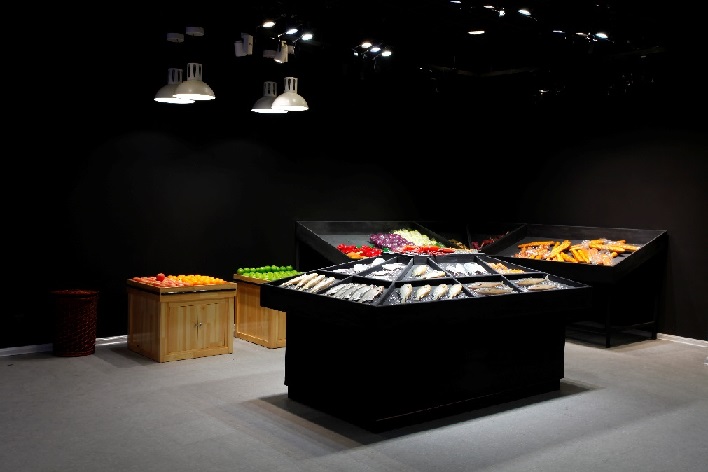 The establishment of the Lighting Application Center in Chengdu has great implications for both Philips and China's lighting industry. It is not only a platform to showcase Philips' leading lighting technologies and solutions, but also a hub to research and test Philips' innovative products, technologies and applications. It will also serve as a driving force for Philips to provide customers with more innovative solutions and promote LED applications. Moreover, the center will shoulder more social responsibilities in the future. In partnership with organizations such as media, trade associations, universities and research institutions, the center will promote green, efficient and smart lighting concepts, applications and technologies, which will greatly contribute to the overall improvement of the application capability of the lighting industry in China, Asia and globally.
As a fully integrated manufacturing facility for LED professional luminaries, Philips' Chengdu LED Lighting Manufacturing Center is equipped with the most cutting-edge LED manufacturing, design and customization capabilities. It will mostly produce professional outdoor and indoor luminaries in addition to industrializing and customizing products as well as optimizing the allocation of manufacturing, warehousing and logistical resources. This manufacturing facility will be focused on providing local and global customers with highly customized lighting solutions. To this end, a professional experienced customization team has been formed by Philips, so that individualized needs of customers can be satisfied at a faster pace with Philips' rich experience in different lighting segments.
Tommy Leong, President of Philips Lighting Greater China, said, "The global lighting industry is rapidly transforming from conventional to LED lighting. As the global leader in lighting, Philips is committed to fulfill our important mission in this transformation through meaningful innovation that improves people's lives. The inauguration of the Philips LED Lighting Campus in Chengdu is just one result of our ongoing efforts. The Chengdu LED Lighting Campus will help strengthen Philips' local-for-local innovation capabilities and end-to-end value chain to better serve both China and global customers. It will help promote the wide usage of advanced and efficient LED Lighting in China and the world at large.  And it will help Philips lighting transform into a customer-centric provider of LED lighting solutions and enhance our LED lighting leadership."
Category:
Blog
,
LED Panel Light News
| Tags:
led
led components
led high brightness light
led lamp
led patent
led solution

Other Items in this category