According to EU regulations, after 1 September incandescent lamps may no longer be brought onto the market. And it will bring new opportunity to LED development. To learn Germany consumers' attitudes toward to LEDs, the opinion research institute forsa on behalf of Osram has conducted a representative survey.
The survey reveals that 60 percent of consumers are highly interested in saving energy and more than a third are already using LED lamps.
German citizens have a strong awareness of the environment and saving energy
Germany has a population with an exceptionally strong awareness of the environment and saving energy. According to the survey of more than 1,000 German citizens conducted on behalf of the lighting manufacturer Osram, well over half of all German citizens are interested in the topic of saving energy. In addition, environmental protection is a main concern for nearly half of those surveyed. At the same time, a variety of energy-saving strategies are used in German households: around 90 percent already pay attention to low energy consumption ratings when purchasing electric appliances and almost 80 percent rely on energy-saving lighting.
LED lamps – the light of the future  
As the most energy-efficient type of lamp,  they are appealing to more and more German citizens. Around 60 percent of those surveyed consider LED lamps led light panel to be a good alternative to conventional light bulbs and over 30 percent are already using them.
Over 50 percent of those surveyed also consider the currently higher price for LED lamps to be justified based on their energy efficiency and around 35 percent based on their long service life of up to 30 years.
At the same time, nearly 40 percent of those surveyed were not aware that LED lamps are available as replacements for conventional light bulbs with a screw base.
Osram to bring first LED 40-watt replacement lamp with an RRP of under ten euros
Osram will soon be lowering the cost barrier and will bring the first LED 40-watt replacement lamp with an RRP of under ten euros to the market. "The growing acceptance of LED lamps confirms to us that we have got this technology of the future on the right track. With a price under this symbolic threshold, we are providing access to this energy-efficient lighting to even more consumers", comments Klaus-Günter Vennemann, CEO of the General Lighting business unit at Osram. "At the same time, we are keeping our high quality standards, which are regularly confirmed by independent institutions."
Still a lack of knowledge about alternative lamp technologies
Only a third of German citizens know that the fourth stage of EU regulations on energy efficiency prohibits the further sale of conventional non-directional light bulbs. Just under 40 percent of survey respondents feel that they are roughly informed about possible alternatives, but would like more advice. Around 20 percent of survey respondents indicated that they know hardly anything at all about the topic.
An overview of the most important results of the forsa survey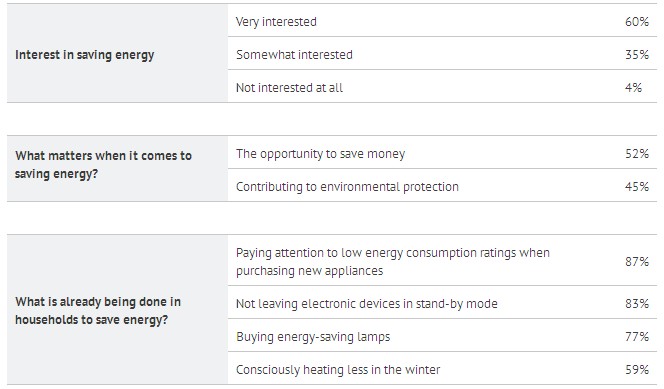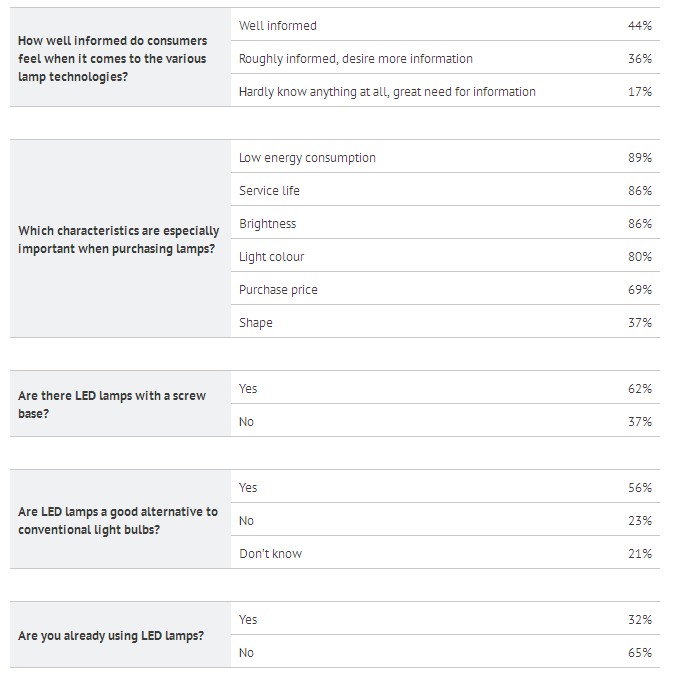 Category:
Blog
| Tags:
led light panel fixtures
led lighting
LED products

Other Items in this category