Wang Donglei-Elec-Tech Working Hard to Bridge Gap Between Ideal Profits and Reality

Home » LED Industry News » LED Panel Light News » Wang Donglei-Elec-Tech Working Hard to Bridge Gap Between Ideal Profits and Reality
"I consider Elec-Tech as a child I have reared. To me, it is the best," said Elec-Tech Chairman Wang Donglei on May 12, 2014 during an investor conference to discussing the company's 2013 annual financial results.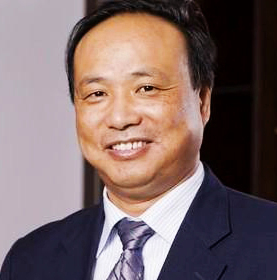 Elec-Tech's revenue in 2013 reached RMB 3.12 billion (US $501 million), up 13.5 percent YoY. Net profit staggered 94.55 percent to RMB 8.82 million.
Although, Elec-Tech has made it into the LED supply chain , net profit growth is yet to be seen. Investors are concerned to when the company's industrial core advantages will be reflected financially. San'an Opto, who has also entered the LED supply chain, has seen fiscal 2013 revenue growth of 10.97 percent YoY to RMB 3.73 billion. While the Chinese competitor's net profit was RMB 1.04 billion, up 27.89 percent YoY.
Elec-Tech Benefits from NVC Lighting Export Channels
Some investors have lost patience with Elec-Tech's revenue performance. "When will Elec-Tech's performance surpass San'an Opto?"Investors demanded that the company to provide meticulous calculations on financial figures and not be vague.
"A company's performance is not based on calculations," said Wang. "We hope investors show patience and see that the company is improving. Entering the LED supply chain has made management more difficult. We will need to choose whether our focus should be in upstream LED chips or downstream applications in the future."
Elec-Tech focus is already gradually leaning towards downstream application. The company is clearly searching for good export channels with its investment in NVC Lighting. The latter company's established channels is a natural advantage. If Elec-Tech tried to set up overseas distribution channels, it would increase costs and time invested.
After Elec-Tech acquired NVC Lighting shares, the media described the "marriage" between the two companies as improving after a one year adjustment period. On March 15, 2014, NVC Lighting's 37 operation centers provided Elec-Tech with RMB 1 billion in LED light source orders.
Products included in the supplier agreement with NVC Lighting include "NVC-ETI"and "NVC ETI"brand LED products including light bulbs, T8 tubes, T5 lampholder, MR16, soft LED strip lights, candle bulbs, tubes, downlights, streetlights, and tunnel lights.
Wang described the cooperation between the two companies as a perfect relationship where "we deal with the manufacturing aspect, while NVC Lighting is responsible for sales." Investors questioned how orders were executed, though. They pointed out only a couple million of NVC-Elec Tech Lighting's RMB 1 billion order were initiated in 1Q14. Elec-Tech is faced with the challenge of ensuring order volumes are completed within this year.
Wang frankly admitted the company's LED lighting products in the China market are mainly promoted through NVC Lighting's retail channels. First quarter orders from NVC Lighting's operation centers did not do well. Wang said that the company is taking steps to urge NVC dealer shipments. However, the possibility of surpassing estimations this year is slim. Elec-tech will receive 500 million to 600 million revenue from NVC Lighting distribution channels this year, said NVC Lighting during an interview with a research organization.  
An investor during the meeting called Wang a romantic entrepreneur. "In Chairman Wang's vision of becoming one of the top three global companies (with revenue of above RMB 30 billion), what will be the revenue share for LED luminaires, LED chips, and displays respectively? At earliest when will the company meet this goal?"
Wang responded saying that "ideals have failed to match up to reality. I will continue to work hard."
His response reflects hardships the company's corporation management has endured. Investors even made suggestions to the company, saying that "in order to break the bad cycle of disorderly competition and overinvesting, industry standards need to be promoted to materialize a product quality standard system. The company's business model needs to be turned around from emphasizing technology, cash, and distribution channels to innovation, standards, and quality."
Category:
LED Industry News
,
LED Panel Light News
| Tags:
led patent
led recessed panel light
led technology
oled

Other Items in this category