Philips Luminous Textile Installation Enriches the Reception of Iconic Building in London

Home » LED Industry News » LED Panel Light News » Philips Luminous Textile Installation Enriches the Reception of Iconic Building in London
"The effect has been uplifting and has added an air of sophistication to the reception that has received almost universal praise – which in a building full of journalists and broadcasters is difficult to achieve."—Ian McArdle, IMA
The Project
Designed by world famous architects Foster + Partners, 200 Gray's Inn Road was built for ITN in 1990 as its headquarters and broadcasting hub. The iconic building, owned by The Great Ropemaker Partnership, now provides high quality offices and TV studio accommodation for multiple tenants including ITN, ITV and Channel 4, broadcasting almost constantly throughout the year.
The Challenge
The original reception area has been altered several times since 1990 and in 2013 the owners decided to explore ways of enhancing the space and reflecting the creative nature of the building. Architects IMA, identified a role for lighting in creating a new feel to the space and ensuring a stylish first impression.
The Solution
"In terms of the building's operation it would have been very difficult to remodel the existing lighting within the programme," recalled IMA's Ian McArdle. "We therefore decided to augment it with new and exciting solutions that are now available. An additional challenge was to avoid disrupting activities in the building, so we had to work around the broadcasting schedule," he added.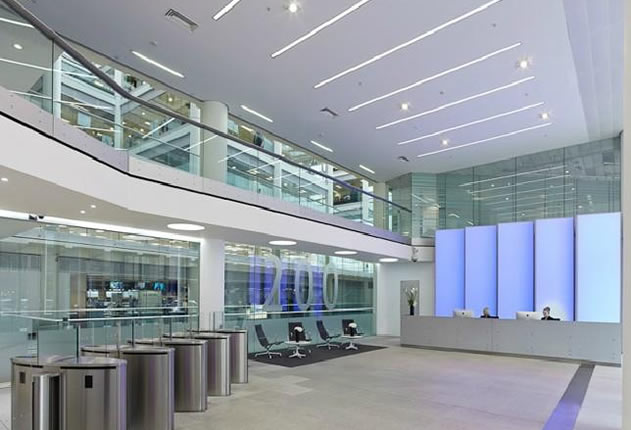 IMA selected luminous textile panels to create a dynamic backdrop to the reception desk, giving the space a new focal point. These unique panels provide a revolutionary new way to bring interior spaces to life with light, texture and dynamic visual content.
Each panel integrates multi-coloured LEDs within the textile to create an 'art wall' that can integrate lighting into a building's architecture and emphasise the concept of any room. For Gray's Inn Road, IMA commissioned artist Eleanor McArdle to create a moving abstract painting for the panels.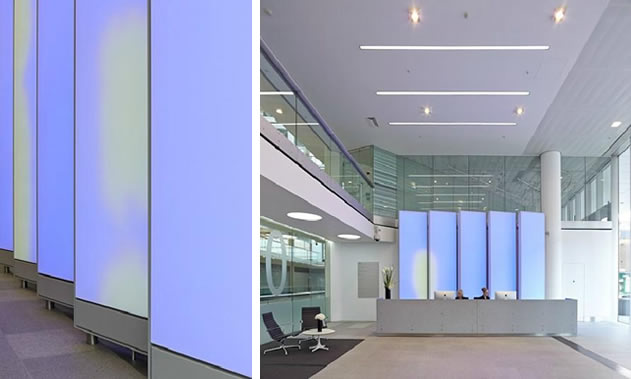 Manufactured by Kvadrat using an acoustic 'soft cell' textile design, the luminous textile panels also dampen noise and soften echoes.
Five panels, each measuring 1080mm x 4020mm, have been mounted in a bespoke aluminium framework behind the reception desk, configured so that the frame creates a sharp metal surrounding edge. The panels have also been angled to create a changing appearance for visitors as they walk through the reception area.
The Benefits
Ian McArdle continued: "The luminous textile panels are a very exciting addition to the reception. The effect has been uplifting and has added an air of sophistication to the reception that has received almost universal praise – which in a building full of journalists and broadcasters is difficult to achieve."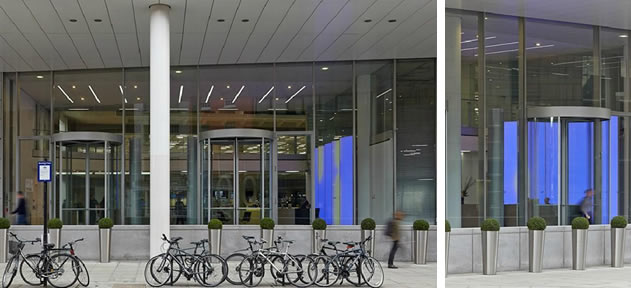 Moving forward, the entrance to the building is going to be remodelled to triple the current size of the reception area. Luminous textile panels will continue to play a key role in creating a vibrant and exciting environment for visitors in this new reception area when the work is complete.
Category:
LED Industry News
,
LED Panel Light News
| Tags:
led components
led high brightness light

Other Items in this category