Tridonic is concentrating its competence in pioneering LED and OLED light sources at its Jennersdorf site in Burgenland, Austria. Tridonic will be integrating successively its OLED activities, which up to now have been located in Dresden, Germany in the LED Competence Centre in Jennersdorf.
"LEDs and OLEDs are the core technologies for innovative and intelligent lighting systems. With an LED sales share of more than 30 %, Tridonic has developed over the last two years into a leading supplier of LED modules and converters. By bundling our LED and OLED competence at a single development and production site we expect to strengthen our know-how in the optics sector and expand our portfolio of LED and OLED light modules", explained Alfred Felder, CEO Tridonic.
At the light+building fair in the spring of 2014 Tridonic unveiled the new edgeless LUREON PUR OLED module system which, thanks to its homogeneous constant-colour light, is ideal for use in pendant and designer luminaires or as a light-emitting wall element.
The Tridonic LED development and production site in Jennersdorf has been in existence since 2001 and has been continually expanded ever since. The core competence of the site involves the development of high-quality standard LED modules and customer-specific solutions. The third capacity stage of the Technology Centre in Jennersdorf was officially opened in July 2012. In this connection Tridonic Jennersdorf is investing around 4 million euros in new production facilities over a number of years. More than half of this amount has already been spent. In July a new high-speed production line will be installed at the site, increasing annual capacity there to 150 million placement processes.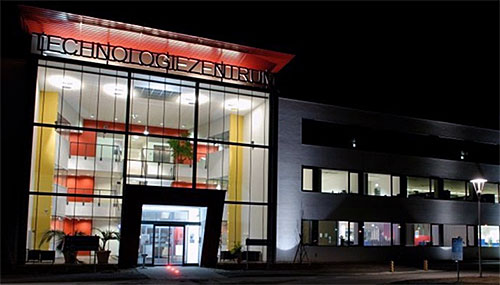 Tridonic Jennersdorf has also extended its technological spectrum. The site, which up to now has specialised exclusively in Chip-on-Board (COB) modules, has built up competence over the past year in the development and manufacture of Surface-Mounted-Device (SMD) modules. The first SMD products are already in series production.
"Thanks to the successful market launch of new LED modules, the team in Jennersdorf is currently operating at full capacity. Expansion into SMD and OLED products is an excellent opportunity for us to develop the Jennersdorf site as a competence centre for innovative light sources within Tridonic and provide us with a promising future. As a relatively young technology, OLEDs are the ideal products to round off this portfolio using our concentrated competence in lighting technology", said Steffen Riemer, Managing Director of Tridonic Jennersdorf.
Category:
LED Panel Buyers Guide
,
LED Panel Light News
| Tags:
led high brightness light
led light panel fixtures
led technology
oled
oled panel

Other Items in this category