Belleds Techologies launched a new video today showing how the Q light bulb notifications are easy enough for a cat to enjoy. Most people are sick of their smartphones bothering them with beeps or clicks when they get home. Belleds integrates notifications into the SmartHome by using LED lights to alert people to important messages without interrupting family and friends activities.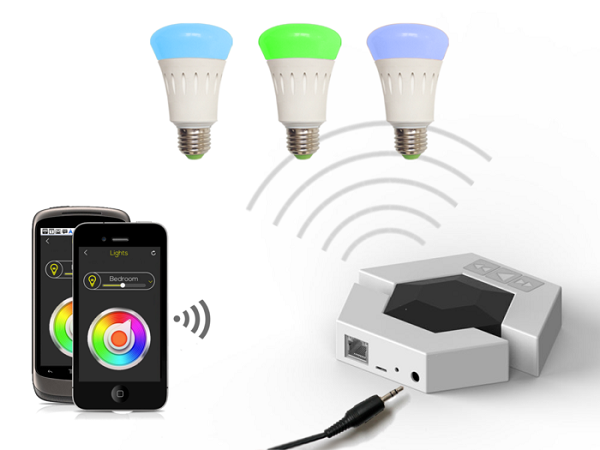 In the latest Belleds video, one can see the grey cat Rafiki purring contentedly as the Q LED bulbs use color to alert him to important notifications. Green means there's codfish on sale at the local supermarket. Red means an unfriendly dog is approaching. And blue means his owner is heading in the door with bag full of new catnip treats. Okay, not really, but the Q will integrate notifications of Facebook, Twitter or important email message with light and color that can be set so they are only significant to you or your household.
"If you're not a cat, you'll find it fun when the Q light bulb blinks to let you know your friend just Yo-ed you during the World Cup game. And you can Yo him back by changing the blink rate using your Q smartphone app that activates the LED light bulb", said Michael Chen, Belleds co-founder who made the video.
The Q lets people set alerts in warm red LED light for email messages from close family, friends or significant others. Use the pulse feature for other alerts including notifications that the front door is unlocked, your cat is entering your bedroom stealthily, or the Nest Protect in the kitchen has detected smoke.
Belleds has been crowdfunding their startup business with a Kickstarter campaign which has already reached 60% of goal in their first 10 days. With support from the MIT community and alums, as well as the Dragon Innovation certification, Belleds expects to hit their goal early and deliver the Belleds' Kits to supporters in time for the holidays.
MIT Clean Energy Award Winners
In April the Belleds Team was honored at MIT during the Clean Energy Prize Competition. "Winning the MIT Clean Energy Prize Audience Choice Award is a testament that Smart LED lighting is widely accepted by the audience and welcomed to every energy efficient home," Dr. Alan Zhou said, "DOE estimates that switching to LED lighting over the next 20 years could save $250 billion in energy cost and avoid 1800 million metric tons of carbon emissions, we are committed to accelerate the adaption of LED lighting and enrich people's life with color and music simultaneously."
Category:
LED Industry News
,
LED Panel Light News
| Tags:
led bulb light
led components
led high brightness light
led light
led lighting

Other Items in this category