Soraa has raised the bar on high performance lighting by launching the industry's most innovative line of LED light engines. Soraa's new light engines use 50% less power and have a higher center beam intensity (CBCP) than current integral LED fixtures. The engines also allow fixtures to be 50% smaller due to their small diameter and low profile, and the novel heatsink design enables low temperature operation and a lifetime of 50,000 hours.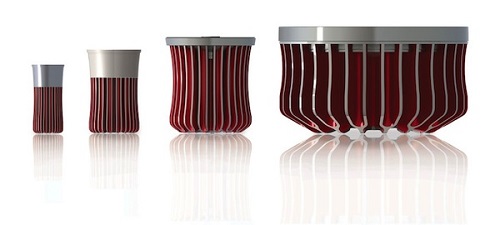 Moreover, the light engines permit Soraa's signature elements of full-visible spectrum light to now be easily incorporated into integral LED fixtures. These elements include Point Source Optics for beautiful, uniform beams of high intensity; and VP₃ Vivid Color (CRI-95 and R9-95) and VP₃ Natural White, revealing the magic of whiteness and colors in every environment.
"For the first time, customers have no-compromise light engines to easily convert their existing integral or retrofit fixtures into high performance integral LED fixtures with excellent light quality," said George Stringer, Senior VP of North American Sales at Soraa. "Our light engines instantly turn ordinary light fixtures into extraordinarily brilliant and efficient fixtures."
The light engines' state-of-the-art technology and design enables perfect illumination and problem-free installation, serviceability and compatibility. The engines are available in a range of front face diameters from 4" to 1"; are easy to install with standard MR/PAR/AR lightweight and compact front mounting rings; are designed to work with an external driver and are compatible with wide range of dimming and control systems; are California Title 24 compliant; and field serviceability is as simple as changing out a lamp.
The engines are also SNAP System™ compatible, so customers can perfectly tailor light in restaurant, retail, hospitality, museum, and residential applications. The innovative, easy-to-use magnetic accessories allow customers to adjust the color, shape and soon direction of the light beam.
Category:
LED Panel Buyers Guide
,
LED Panel Light News
| Tags:

Other Items in this category