Photometric & Optical Testing Services (POTS) have relocated to new premises in Cheltenham, Gloucestershire.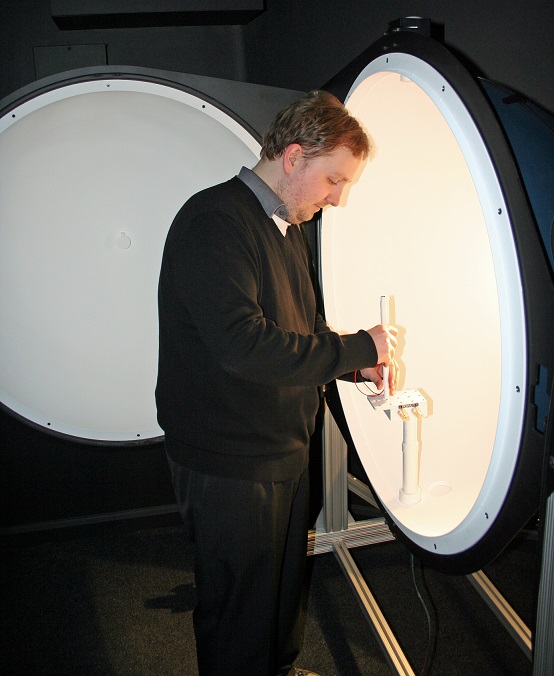 Photometric Testing has increased its laboratory and workshop space four-fold over their old facility and installed a second goniophotometer which means that that they now have the added capacity to handle everything from a one-off test right up to the photometry of a complete catalogue of products. The new laboratory has been designed with four, flexible measurement bays, allowing for both near-field and far-field measurements of almost any type of lighting product, including the specialised testing of vehicle lighting, traffic signals, road signs as well as large indoor and outdoor luminaires.
Dr Gareth John – Photometric Testing's Technical Director said of the move to the new laboratory: "2013 has been a busy year for POTS. We've recruited additional staff, invested in a second goniophotometer, implemented rigorous quality management procedures in-line with ISO 17025 requirements and with the move to the new Cheltenham laboratory, we have put in place the resources to be able to handle any size of measurement job".
Category:
LED Industry News
,
LED Panel Light News
| Tags:
led
led components
led light
led lighting
LED products

Other Items in this category