Philips has released a new dimmable LED with a radically different shape compared to other LEDs and incandescent bulbs. The new SlimStyle 60-watt equiv. LED, available for retail in one month, has dropped the cumbersome heat sink and flattened out with a flat circle design.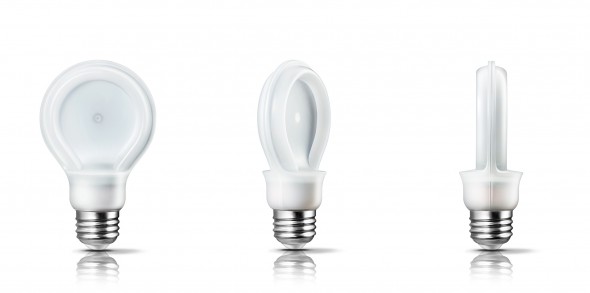 The flat design is made to better disperse the heat, therefore elimination the need of the heat sink. This could be great news for consumers as this could drop the price of the bulb significantly. A Philips spokeswoman wrote via email: "The flat surface helps conduct heat away from the LEDs, eliminating the need for the heavy aluminum heat sinks associated with LED bulbs. This eliminates the cost of the bulb, while still delivering omni-directional light."
The SlimStyle LED uses 10.6 watts producing 800 lumens of light. The bulbs give off a warm, soft white tone with a color temperature of 2,700K. It has been designed to meet Energy Star standards and has already been submitted for qualifications.
The price remains unknown and the bulb will not be available for retail until Jan. 2, one day after the ban on incandescence goes into effect.
Category:
LED Panel Buyers Guide
,
LED Panel Light News
| Tags:
1-10v
led
led bulb light
led components
led high brightness light
led lamp

Other Items in this category