It's finally here: Philips clear LED bulb, the world's first LED bulb with innovative lens and the beautiful light in the shape of the traditional incandescent.
The traditional incandescent light bulb has been given the biggest shake-up in over 100 years, thanks to Royal Philips, the global leader in lighting.  The new Philips' clear 40 Watt equivalent LED bulb brings back the shape and instant bright, warm light of a traditional light bulb – made better with LED. A world's first innovative lens delivers light in all directions. With its traditional shape and quality light, the bulb is ideal for the living room and all other places where light matters.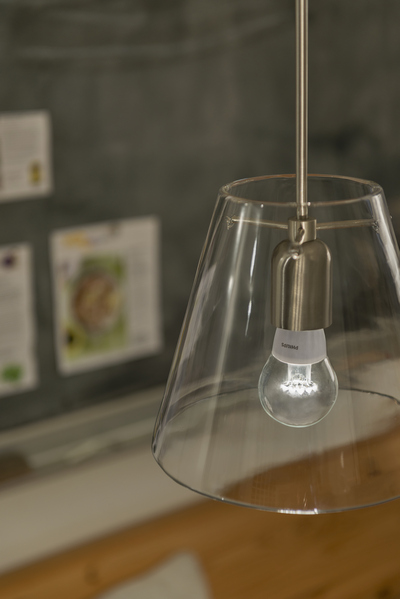 The clear classic goes LED
As traditional incandescent bulbs continue to be phased out – and with many reluctant to let it go – the Philips' clear LED bulb finally lets people hold onto the light they love, with all the benefits of modern LED. With Philips' clear LED, the classic light bulb keeps its original beauty making it a perfect replacement for the standard 40W (A60 shape) bulb. The result is a light bulb that significantly saves energy and cost and lasts up to 25.000 hours. All while maintaining the elegant shape and sparkling light that is known and loved. The high quality light, with 470 lumens output, stays as clear and bright as a 40W bulb, even when it is dimmed.
"With our L-prize LED bulb we showed that we could match the quality of incandescent light. With our clear LED bulb we've combined the aesthetic beauty and shape of the traditional incandescent with the benefits of LED," says René van Schooten, CEO Light Sources & Electronics for Philips Lighting.  "Using our innovations in LED the bulb is highly energy efficient, saving up to EUR 10 per bulb per year compared to traditional bulbs."
Philips also recently announced Hue lux: the first smart white light LED bulb with perfect dimming controlled from the app on your mobile.  Hue lux gives great quality light for everyday use using sustainable LED and is compatible with Hue apps and controls. The bright, warm light can be controlled from the convenience of your smart device – even when you're away from home.
The clear LED 40W replacement bulb is available from July 2014 for RSP of EUR 8.99 (US$ 12.08).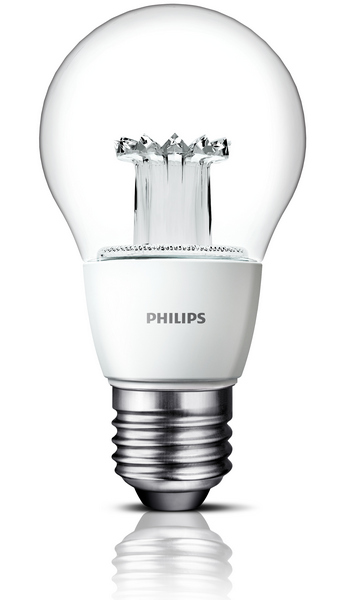 Features of the Philips' clear LED bulb:
•Innovative lens for sparkling (filament like) light effect
•Dimmable
•Shape: A60
•Lifetime: 25.000 hrs
•Color temperature: 2700K (warm white light)
•Lumen: 470 lm (equivalent to 40W)
•Energy efficient and cost-saving: 85% energy efficiency (6W input wattage: 78 lumen per watt ratio
•Perfect light distribution (omnidirectional): > 240D
•Ideal for homes, hospitality and retail.
Category:
LED Industry News
,
LED Panel Light News
| Tags:
led bulb light
led high brightness light
led lamp
led lighting

Other Items in this category