For most of us, light isn't a luxury. It's a basic need that, with the exception of planned power outages or a blown fuse, is very rarely unavailable.
 
At the flick of a switch, light illuminates our offices, classrooms, hospitals and homes, enabling us to carry out essential everyday tasks without worry. We dictate its start, intensity and end; we're in control.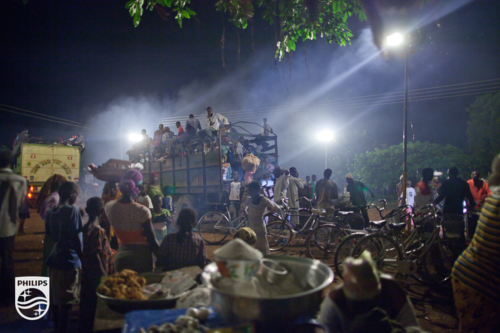 For the 1.5 billion people around the world living without access to electricity, light is so limited that basic human rights such as access to education and healthcare are denied after dark. Can you imagine living in a world that switches off when the sun goes down?
This is a world where a light imposed curfew means that all learning, healthcare, business and leisure must come to an end as soon as night falls.
This is the reality for thousands of communities around the globe, putting into perspective the 24 hour a day lighting we so often take for granted. But technology is coming to the rescue and now, powerless communities are taking back control by looking at off the grid solutions to power life after dark.
Thanks to advances in LED technology, the reduced energy needed for illumination and the ability to power this lighting with low cost and innovative solutions is giving these communities a second chance. Alternative sources of energy such as solar power are giving communities life after sun set.
Harry Verhaar, Head of Global Public Affairs at Philips Lighting says "about 20% of all people across the globe don't have access to reliable lighting. Sustainable innovation in solar-powered LED lighting enables social and economic development in such areas to continue after dark, whether education, healthcare, community activity such as sports, or business and training. In essence access to lighting opens up the pathway to a better quality of life."
A great example of this are the 100 solar-powered community Light Centers developed by Philips to equip people with LED- lit spaces for congregation after dark. For communities in Egypt, Ethiopia, Morocco, Ghana, Kenya, Tanzania and South Africa, this has provided illuminated areas for leisure where locals can play soccer under the glow of LEDs. It has also provided much needed evening education facilities, equipping the community with the light to read and teach. The long-life, solar powered batteries lighting the centers will last up to 5 years, giving local authorities a sustainable plan for the future and an opportunity for the community to thrive.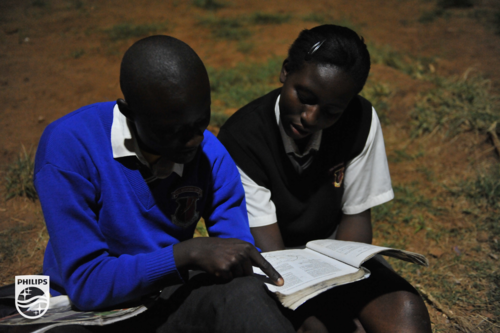 Elsewhere on the continent, We Care Solar is equipping communities in Nigeria, Uganda, Sierra Leone and Cameroon with healthcare facilities after dark. Dr Laura Stachel and Hal Anronson have developed an off the grid lighting solution for doctors and midwives who were previously forced to turn down patients at night due to inadequate lighting.
Medical professionals who once relied on candles and kerosene have been equipped with Solar Suitcases which include LED lights, phone and battery chargers and outlets. This has allowed them to treat patients more effectively around the clock, providing a backup for theatres powered by unreliable grid energy. As a result of this intervention, it's estimated that 137,000 mothers and infants are being served each year.
Innovations like the community Light Centers and Solar Suitcases are extending the possibilities for education, healthcare, leisure and community after dark. Where locals were once powerless to light, natural resources like solar power are equipping them with the opportunity to continue once night falls.
As local governments look to reduce urban energy consumption, how could we use intelligent lighting in everyday life?
Category:
LED Industry News
,
LED Panel Light News
| Tags:
led components
led high brightness light
led lamp
led light
led lighting
LED products
led recessed panel light

Other Items in this category