Panasonic Presents "SLIDING NATURE" Concept at the Milano Salone del Mobile 2014

Home » LED Industry News » LED Panel Light News » Panasonic Presents "SLIDING NATURE" Concept at the Milano Salone del Mobile 2014
Panasonic Corporation today announced the opening of its "SLIDING NATURE" concept installation at this year's Milano Salone Del Mobile, one of the largest and most influential design exhibitions in the world, held in Milan. The installation this year was designed by noted architects, TORAFU ARCHITECTS. Images and videos from the event will be available on the company's Milano Salone del Mobile 2014 site.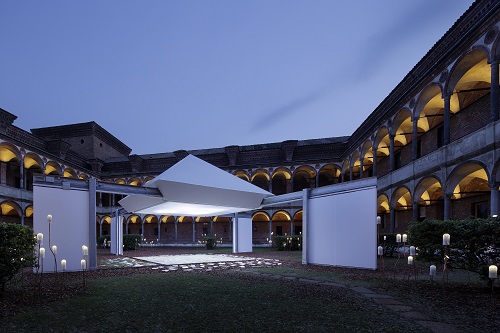 The main presentation, exhibited in the courtyard of the University of Milan, is a house shaped structure made with sliding doors. These sliding doors on all four sides move in response to music. Sometimes they move regularly and other times, randomly. The lighting in the installation, made up of a projector which lights up the ceiling of the home, 120 synchronized color controllable LED architectural lights in the ground and first floor corridors, and 175 LED lamps scattered throughout the yard, shines in synchronization with the moving doors, creating a variety of living environments.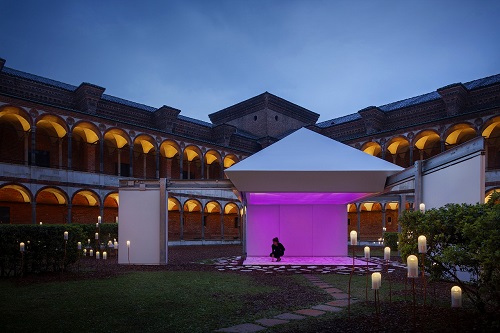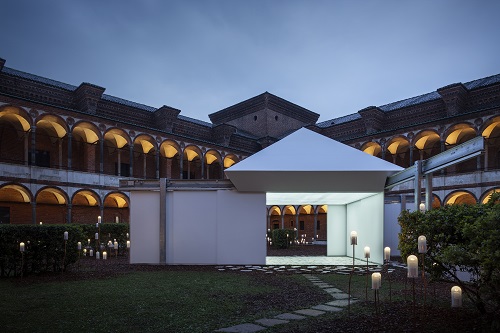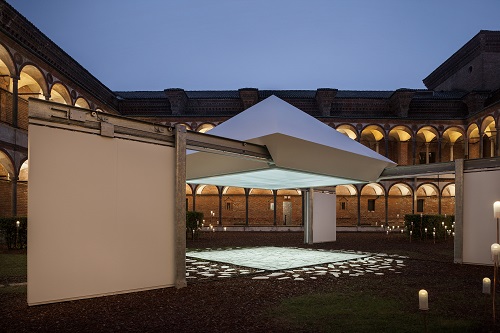 In addition, 50 surface-emitting LED lamps are suspended from the ceiling in the entrance to the corridor that surrounds the courtyard. The brightness and color of these lamps can be adjusted as desired.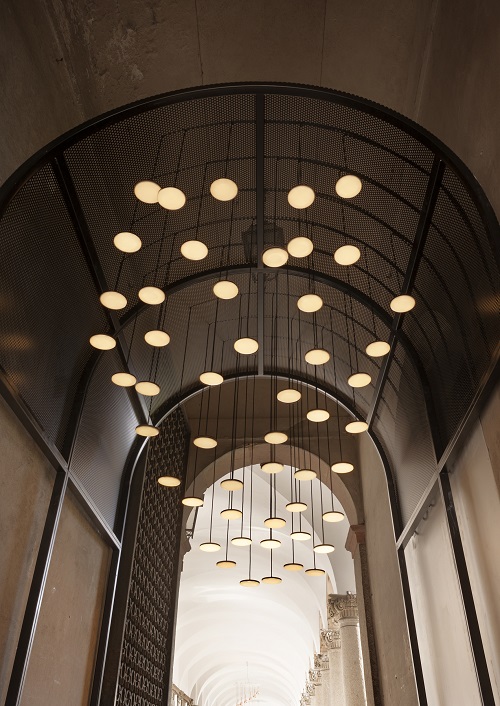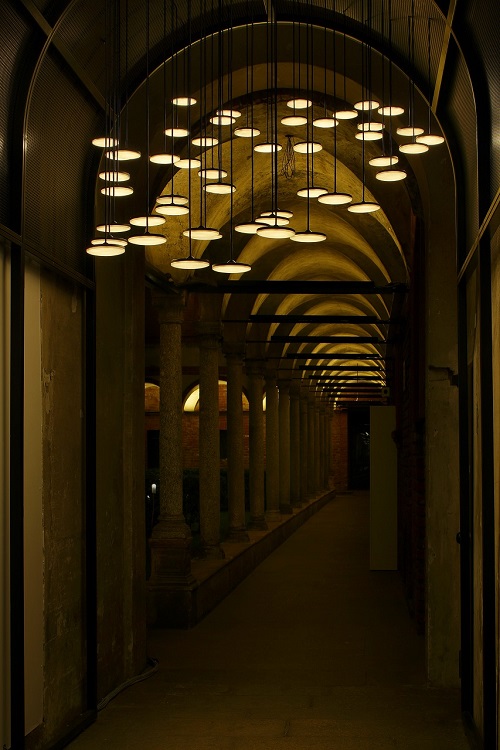 With this installation that fuses Panasonic's cutting-edge technologies into the culture of traditional Japanese housing, the company proposes new value for spaces combining the living environment and nature. On the first floor, Panasonic is also exhibiting a variety of kitchen equipment for business users (B2B customers).
The "SLIDING NATURE" Concept of the Exhibit
Japanese houses traditionally use "Fusuma" or "Shoji" paper sliding doors to take the gifts of nature into homes, such as pleasant breezes and soft sunlight. Thanks to the sliding doors, people can also enjoy the surrounding scenery.
Panasonic is developing an energy management business that combines "active" and "passive" energy management. Active energy management involves housing equipment, such as solar panels and storage batteries, in addition to energy efficient appliances, while passive energy management aims to efficiently control the benefits of nature by designing housing structures to its best advantage and employing heat-insulating materials.
In this installation, Panasonic is using sliding doors, based on the concept of passive energy management, which can welcome the blessings of nature, while closing out the cold and the heat. This is combined with LED lighting, a component of active energy management, to both conserve energy and achieve better spatial value by matching lighting to people's lifestyle.
In its "SLIDING NATURE" installation, Panasonic is proposing a new relationship between people's living environments and nature.
Category:
LED Industry News
,
LED Panel Light News
| Tags:
led components
led high brightness light
led lamp
led light
led lighting
LED products

Other Items in this category