Osram, in collaboration with the Munich luminaire manufacturer Markgraf Licht, has developed an LED track spotlight that requires no external control unit. The product was developed in a record time of merely six weeks. The Coma L LED is based on the Prevaled Core AC light engine from Osram with the control unit integrated in the LED module. "Our light engines enable luminaires that are more compact than all models available up until now," commented Geert van der Meer, Head of LED Lamps and Systems business units at Osram. "This form of miniaturization is a further advantage of LED over standard technologies, and is therefore a highly important step towards general lighting."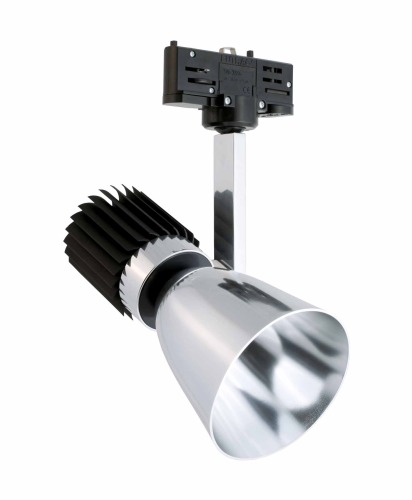 The project was originally only intended as a technical survey to demonstrate the possibilities of the new generation of light engines. "Our customers showed so much interest in the project that we decided to offer it as a series product," stated Eugen Markgraf, Managing Director of Markgraf Licht. The designers gave the luminaire a purist appearance, in line with the very slender Prevaled Core AC light engine, and the outer form is characterized by the chromed reflector and black heat sink.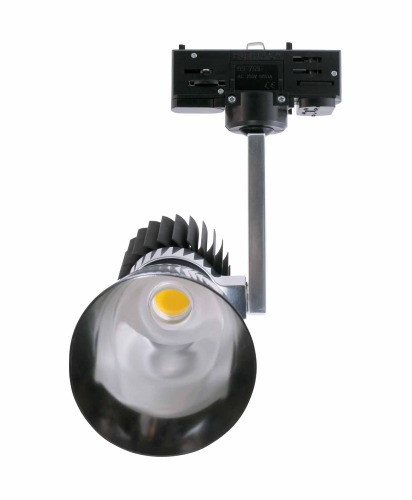 The miniaturization of control unit electronics in the Prevaled Core AC not only enables a significantly more slender design but also a reduction of components and weight. The spotlight comes in three different color temperatures, all with good color rendering characteristics.
Category:
LED Industry News
,
LED Panel Light News
| Tags:
led high brightness light
led light panel fixtures

Other Items in this category