Acuity Brands, Inc. introduces 15 decorative track lighting products from Lithonia Lighting® to enhance room décor and lighting in residential and light commercial spaces. The new track lighting family features a variety of LED and halogen lamped track head fixtures, including eight products compatible with the Acculamp® LED lamp collection.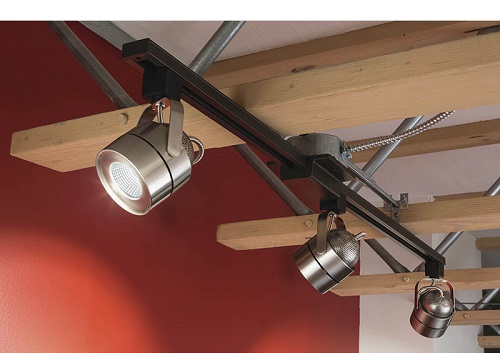 The integrated track kits offer a new level of contemporary flair, while LED lamped track heads help achieve a more traditional look. Halogen track lighting is also available offering a decorative solution for more economical project needs.
"The new fixtures offer superior illumination, are energy efficient and cost effective. Multiple design options give you the flexibility to bring unique lighting design to a space," said Michael Bruce, Lithonia Lighting Senior Product Manager. "From gallery to grocery, boutique to residential, our range of traditional to contemporary styles and finishes make our new decorative track lighting family perfect for a wide variety of installations."
Each track head is available individually or in a convenient kit. The kits feature three-lamped heads tailored to the customer's specifications, a 4-inch section of track and a floating power track canopy to deliver electricity. Additional track sticks and heads are available to enhance the fixtures using simple connectors and adapters.
Category:
LED Panel Buyers Guide
,
LED Panel Light News
| Tags:
led bulb light
led components
led patent
LED products

Other Items in this category