The LED panel light expert, Maxray Optical Technology Co Ltd., has launched the newest innovation – Frame-Less LED Panel Light – has a huge visional difference when it compares to a same size of panel light as you see on figure.
As professional experiences in a field of LED panel light, Maxray Optical Technology has launched a marvelous LED panel lighting product which developing from frame panel light to frame-less panel light. The unique characters of Frame-less LED Panel light have replacing thickness front frame, increasing lighting area, enhancing luminous flux, and stamping technique for a solid backboard.
Our Frame-Less LED Panel Light has been distinguished a high quality design from others products in the market nowadays, and an optical technique of lighting area also makes Maxray Optical Technology to step on a leading position in the LED lighting field.
LED Plant Growing Light
Maxray Optical Technology has devoted to a developing small hydroponics system that is suitable as a fixture at your home or office. The LED Plant Growing Light has various usage designs, such as spectrums adjustable, timer function, and height adjustable between plant and light. Our customer can enjoy in hydroponics and organic farming after a busy day; furthermore, they also can gain a healthy fresh vegetable by their own and observe a growing status of a plant.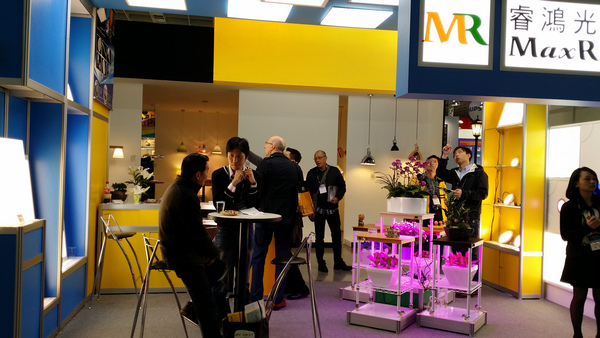 (We customize products according to client requests to increase a coverage of the system due to various plants and growing factors)
We presented our Frame-less LED Panel Light and LED Plant Growing Light in Taiwan Int'l Lighting Show 2014(booth #I0630) and theses marvelous products have been favored among customers whoever from domestic or oversea markets.
Category:
LED Panel Buyers Guide
,
LED Panel Light News
| Tags:
led components
led lamp
LED products
led recessed panel light
led solution
led technology

Other Items in this category