NEMA's shipment indexes for T5, T8 and T12 lamps retreated during 2013Q3, decreasing by 7.3, 9.4 and 5.5 percent, respectively. Year-over-year (y/y) performance showed mixed results for the different lamp types. The T5 lamp index increased by 5.7 percent compared to 2012Q2. T8 lamp shipments improved as well increasing by 10.7 percent. Shipments of T12 lamps continued to decline, registering a decline of 6.3 percent (y/y).
Market shares for the three linear fluorescent lamp types varied marginally compared to the previous quarter. T5 lamps gained 20 basis points to secure a share of 10.9 percent. The share of T12 lamps increased 0.5 percentage points to 16.5 percent, while the share comprised by T8 lamps decreased to 72.7 percent.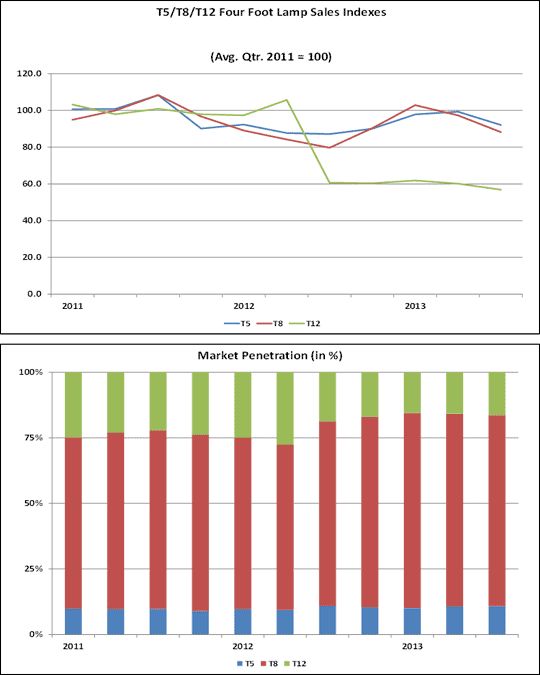 NEMA is the association of electrical equipment and medical imaging manufacturers, founded in 1926 and headquartered in Rosslyn, Virginia. Its 400-plus member companies manufacture a diverse set of products including power transmission and distribution equipment, lighting systems, factory automation and control systems, and medical diagnostic imaging systems. Total U.S. shipments for electroindustry products exceed $100 billion annually.
Category:
LED Industry News
,
LED Panel Light News
| Tags:
led light
led lighting
LED products
led recessed panel light
led solution
leds

Other Items in this category