If normal beer ping pong games are getting a bit dull at parties, you might want to add these foldable LED beer ping pong tables to your collection. The music playing LED tables, Infinnity Glow, are the work of LEDbeerpingpongtables.com.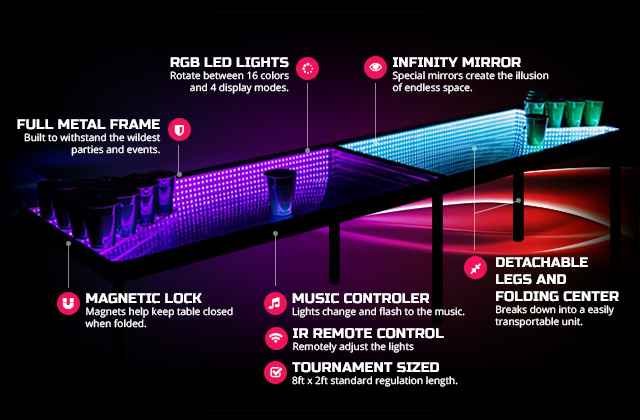 LED ping pong game table, Infinity Glow. (Photo Courtesy of LEDbeerpingpongtables.com.) Please see bottom of the article for video of the table in action.
 
The table uses RGB LED lights that are able to display up to 16 colors, and undergo four different color rotations. Unlike some of the new devices on the market that rely on smartphone programming for LED color tuning, this table uses infrared controllers instead to switch colors and change tunes. According to the company, the lights will flash in synchronization to music.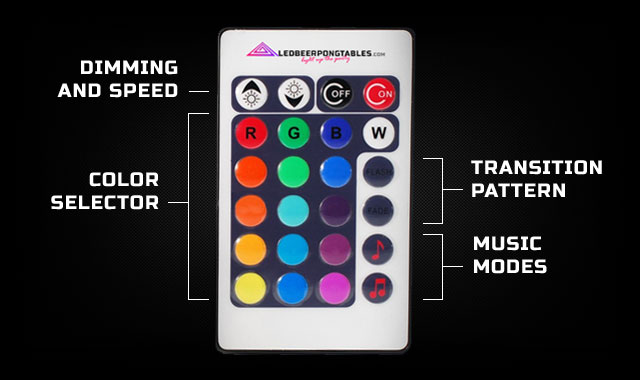 Mirrors were incorporated into the table design to add the illusion of depth. The company also made the fancy LED table quite pragmatic by making the table legs detachable, so it to be easily tucked and taken to another party.
To enter the mass production phase, the company has launched its first fundraising project on Perfundia and is planning to launch a Kickstarter project on March 23, 2014.
Category:
LED Industry News
,
LED Panel Light News
| Tags:
led bulb light
led high brightness light
led light
led lighting
led solution
led technology

Other Items in this category