Hubble Offers Full Range Dimming Option for Popular CX Lighting Control Panels

Home » LED Industry News » LED Panel Light News » Hubble Offers Full Range Dimming Option for Popular CX Lighting Control Panels
Hubbell Lighting announced its latest energy-saving dimming controls solution—Hubbell Building Automation's new CX Dimming Option Card. Now, any of Hubbell Building Automation's popular, low-cost CX Lighting Control Panels are fully dimmable.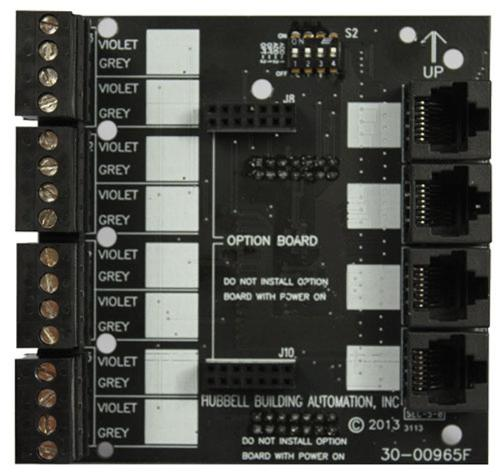 The new CX Dimming Option Card provides 0-10v full range dimming allowing users to control their environments while increasing energy savings. The CX Dimming Option Card offers a low cost solution for lighting control challenges including stringent energy codes, demand response requirements and LEED qualifications.
The CX Dimming Option Card can be used in a variety of applications and provides 0-10V output terminals for connection to industry standard fluorescent electronic dimming ballasts as well as LED electronic dimming drivers. In addition to manual raise lower switches, the 8 dimming channels can be configured to work in concert with photocells, occupancy sensors and schedules. The product comes with a five-year warranty.
Category:
LED Industry News
,
LED Panel Light News
| Tags:
1-10v
led components
led high brightness light
led light panel fixtures
led solution
led technology
panel led

Other Items in this category