Hubbell Lighting, a world leader in lighting innovation, announced today Litecontrol's newest customizable LED indirect/direct pendants—Knife and Rail. Uniquely, the Knife and Rail are available with Litecontrol's revolutionary Variable Intensity (Vi) Technology. With Litecontrol's Vi Technology, customers are no longer limited by standard fixture configurations, but can specify the exact amount of light and power as well as beam distribution to perfectly illuminate any environment.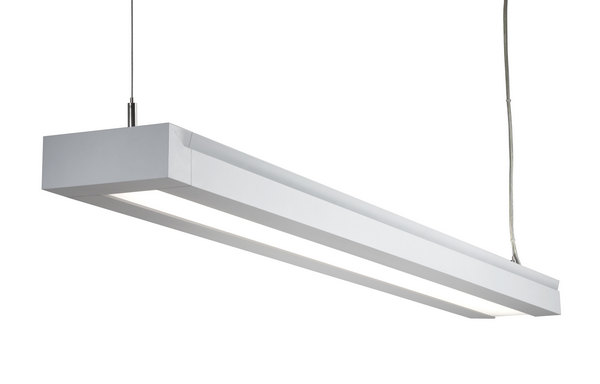 The customization of the Knife and Rail works like this: customers determine the light output, fixture wattage, and indirect/direct beam distribution for desired visual comfort; and then Litecontrol programs and labels the fixture to precisely match the desired specifications. Using Vi Technology, output can be specified to 100 lumens (per 4'), which allows for specification of wattage consumption in <1W/ft. increments.
Utilized for both uplight and downlight hemispheres, Vi Technology allows the direct/indirect outputs to be independently specified and controlled, delivering unmatched application flexibility.
Designed to seamlessly integrate into a customer's décor, the Knife's extrusion features sharp angles for more contemporary spaces, while the Rail delivers a classic form with a clean reveal for depth and shadow.
Available in both pendant and wall mounted versions, the LED fixtures feature continuous diffusers that provide an uninterrupted line of light. The two diffuser options include SOF (Softglo) acrylic lens available in both 4' and 8' lengths, and BW/SOF (Baffle with lens overlay) available in 4' lengths.
Category:
LED Panel Buyers Guide
,
LED Panel Light News
| Tags:
led high brightness light
led light
led light panel fixtures
LED products
led solution

Other Items in this category