The work light body itself is only 660g. With its diverse accessories, it can be applied to many situations that you can imagine. So it also can be defined as Multi-Purpose Lighting or Lighting Tool. Also, it is IP65 rated, and made in Taiwan.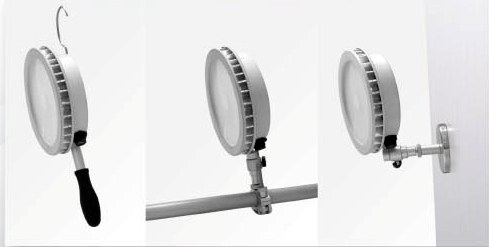 The main feature includes:
1.Touch control: Just simply touch the sensor on the center of the lens (cover) to turn on/off the light.
2.Portable: You can use it on any applications, such as working, camping, photographing, construction site and other purposes.
3.Rechargeable: As it comes with a version of built-in Li-ion battery. The working time reaches 3~6 hours (option) after fully charge. The USB port offers this lighting as a power banker to charge your mobile/handheld device.
4.Multi-purpose: There several accessories to support different using purpose.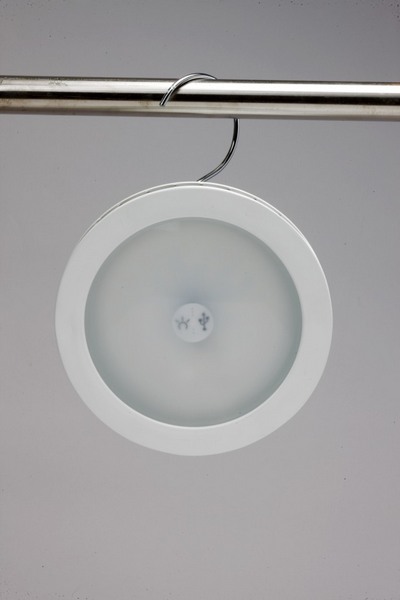 a. Hook and Head Clamp: They offer 360 degree vertical and horizontal rotation (head clamp almost 270/360 degree ). Users can hang it easily on table or pipe.
b. Aluminum Handle: Make it convenient to use like a torch lighting.
c. Magnetic base: Strong magnet provides the lighting to firmly attach the iron metal object.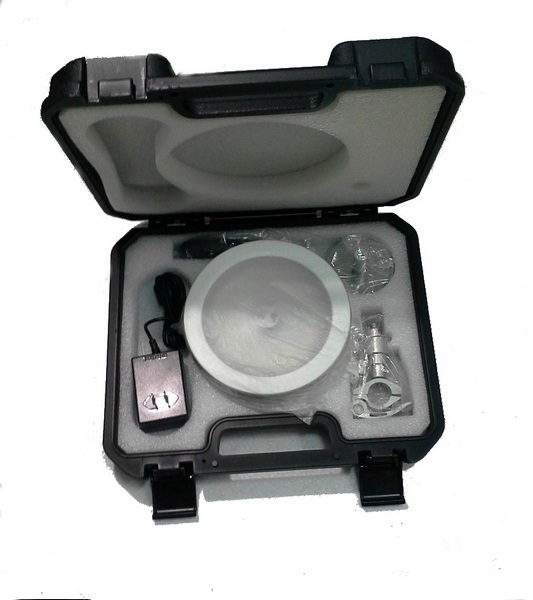 Hua Wei Universal Enterprises portable LED work light. (LEDinside/Hua Wei Universal Enterprises)
Category:
LED Panel Buyers Guide
,
LED Panel Light News
| Tags:
led
led components
led high brightness light
led patent
LED products

Other Items in this category