The first downlight of GE's Lumination™ LED Luminaires, the DI Series offers easy customization through an ideal ambient lighting solution for high-end retail, commercial office, and hospitality applications. Featuring the breakthrough design of GE Lighting's Infusion™ technology, users can easily select their preferred lumen output and color temperature to illuminate key products or focal points with the simple switch of an LED module.
Offering greater flexibility and future-friendly versatility than typical LED downlights, the GE Lumination LED DownLight modules can be quickly and effortlessly removed and upgraded in seconds through a twist-fit design that doesn't require a fixture change. The Infusion technology provides outstanding efficacy and color rendering—including high R9 values across all color temperatures—which is ideal for retail settings, lobbies and other areas where the color, richness and detail of merchandise and key interest areas can pop.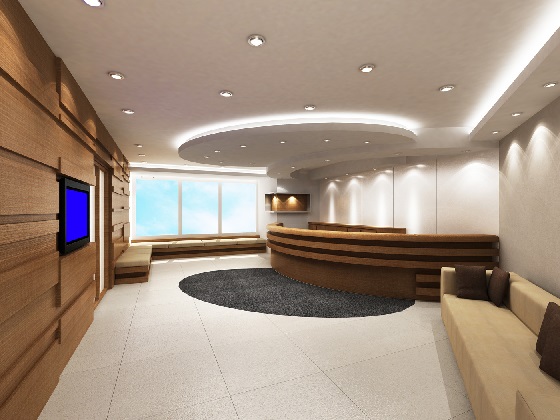 Additionally, the energy-efficient DI Series is available in 4- and 6-inch round and square shapes that allow users to choose the perfect light for each application.
"GE Lumination LED Downlights provide dramatic illumination to any store, office or hotel," said GE Indoor LED Product Manager John Koster. "At the heart of the design is the Infusion DLM downlight module, which uses a unique color-mixing technology to deliver 90+ CRI and very high R9 at all lumen levels and color temperatures without sacrificing efficiency. Better yet, the socketable module allows for easy upgrade as LED technology advances, ensuring the lowest total cost of ownership. Customers will finally be able to upgrade or service just the LEDs—tool-free—without having to change the entire downlight. With lumen package options from 1,000 to 4,000 lumens, the Lumination DI Series truly is the ideal LED alternative to everything from 13-watt CFL to 100-watt metal halide downlights."
A product of GE ecomagination℠, the LED modules of GE Lighting's Lumination LED DownLights come in a variety of lumen outputs, color temperatures and offer up to 90 CRI color rendering—ideal for 10-16-foot ceilings. Additionally, the DI Series has a 50,000-hour rated lifetime, providing considerable maintenance savings compared to 20,000-hour rated lifetime for many CFL downlights.
Category:
LED Industry News
,
LED Panel Light News
| Tags:
led
led components
led high brightness light
LED products

Other Items in this category