GE Lighting has introduced its LED technology on a large scale in South Thailand with a major contract to supply lighting to 20 new 7-Eleven stores in the Yala, Pattani and Narathiwat Provinces. Operated by Yala Seven Co., Ltd, sub-area license company, the new stores are now well-lit with GE's LED T8 lights for optimal shopper experience and energy efficiency. 7-Eleven is an international chain of convenience stores that primarily operates as a franchise. It is the world's largest operator, franchisor, and licensor of convenience stores with more than 50,000 outlets in 16 countries. Thailand is one of its core markets with about 6,800 outlets.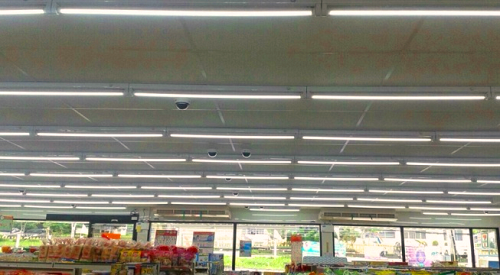 The installation of GE's LED T8 (12W and 23W) lights at the 7-Eleven stores  has started since November 2013,. The LED lamps provide better CRI and LUX, as well as a greater uniformity of light compared to the more traditional fluorescent lamps. The long lifespan and advanced technology of LED lights bring to its users added advantages in terms of significant savings in energy usage and maintenance costs.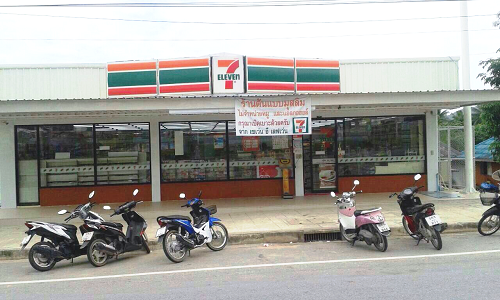 "In a convenience store that is operating round-the-clock, the role of lighting is critical in ensuring a well-lit space that meets the multiple objectives of branding, operational safety, comfortable retail experience and attractive product displays," said Mr. Jatupong Jaturawong, General Manager of GE Lighting Thailand. "As one of the key cost components for such an environment, the lighting solution that we propose should be highly energy-efficient as well. With the advent of LED technology, today's business owners may now benefit directly from lower energy costs and enjoy better illumination. At GE, we'll tailor the lighting solution for each client's individual requirements, with a longer term view of supporting their business goals."
Mr. Pracha Sirichai, Managing Director of Yala Seven Co., Ltd, commented: "The GE LED solution brings a good level of illumination to our stores. This has enhanced the store displays and reinforced our brand's strong image. Within just two months of implementing the LED lights, we are already recording a lower electrical cost compared to other stores that are presently using more traditional lights. We are pleased that our new stores have been experiencing a steady customer flow, and they have given us positive feedback on the overall shopper experience."
GE's T8 LED solution for 7-Eleven is estimated to generate savings amounting to nearly US$44,000 per annum in terms of energy usage on the operational front. From an environmental perspective, the energy savings is equivalent to eliminating approximately 313,910 kg of carbon dioxide car emissions per year or creating 85.80 acres of new trees. Yala Seven Co., Ltd. targets to expand and light up all 100 new stores  with GE LED T8 this year.
Category:
LED Industry News
,
LED Panel Light News
| Tags:
led high brightness light
led light
led light panel fixtures
led lighting
LED products

Other Items in this category