GE Lighting has built upon the cutting-edge technology of its R250 outdoor luminaire to create yet another innovative product – the Eco R250. The Eco R250 is developed to provide consistently high quality LED light while enjoying a long lifespan. It is designed for optimal application on major highways, roads, pedestrian sidewalks, as well as parking and retail areas.
The Eco R250 is a valuable addition to GE's new generation of modular LED streetlight solutions. Similar to the R250, this new light enjoys a premium module design, allowing it to become a strong foundation for a complete outdoor LED solution. Utilizing high-powered LED COB particles, it generates a uniform light while using energy efficiently. Key features of the Eco R250 luminaire include its long lifespan and a self-cleaning thermal design, which serves to significantly reduce maintenance requirements.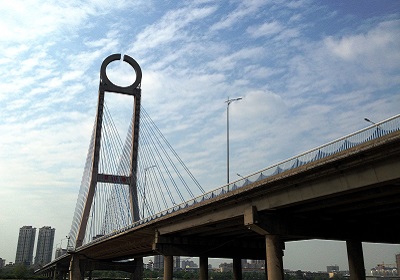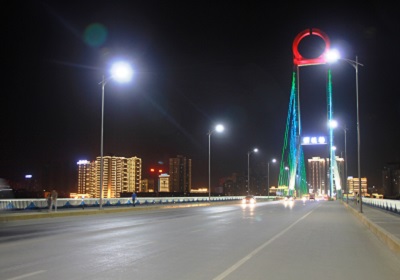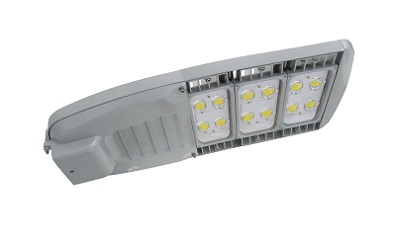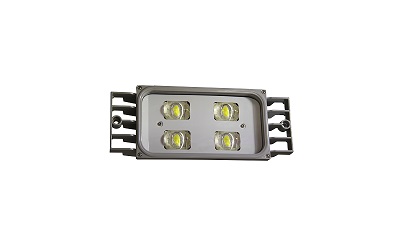 These advantages clinched GE Lighting a coveted contract, to retrofit existing 400W metal halide lamps on Xianyang Weicheng Bridge with its new generation outdoor luminaire Eco R250. The bridge is a major thoroughfare and the biggest single-pylon cable-stayed bridge in Northwest China. With the implementation of the Eco R250 outdoor solution, users of the bridge benefit from an estimated 40% to 50% improvement in overall luminance. The city also stands to reap significant savings in terms of energy usage and ongoing maintenance.
GE Lighting's latest outdoor LED system provides users with a complete lumen package from 3,600lm to 28,800lm. It is easily scalable from 40W to 320W using a one to four module construction. With 120V to 277V voltage options, the Eco R250 luminaire may be conveniently applied for use in most countries in the region. In addition, there is a special paint option to support installation at beach areas.
"The outdoor environment is generally more complex and demanding for lighting. Good illumination is critical for designated areas to meet the objectives of their intended use. More importantly, appropriate lighting helps to enhance the safety and security of the night environment," commented Greater China GM of GE Lighting. "Apart from weather considerations, outdoor luminaires must also perform efficiently as the majority of the areas where such solutions are applied may be publicly funded. LED lighting, together with GE's continuous product engineering and development, has been irreplaceable in meeting these needs. We will continue to innovate and provide total lighting solutions to serve the dynamic needs of our clients."
Category:
LED Industry News
,
LED Panel Light News
| Tags:
led bulb light
led high brightness light
led light panel fixtures
LED products
led solution

Other Items in this category