Electrolube, the global manufacturer at the forefront of electro-chemicals technology, has developed a clear polyester resin for the LED industry that delivers the high performance of a polyurethane resin without the use of hazardous isocyanates. The flexible encapsulation resin, PE7500, completely eliminates any health risk from isocyanate exposure, proven to cause irritation to the eyes, skin and respiratory system.  PE7500 carries no health warnings and provides a vastly safer environment for operators, whilst also reducing ventilation/protection issues and costs for manufacturers.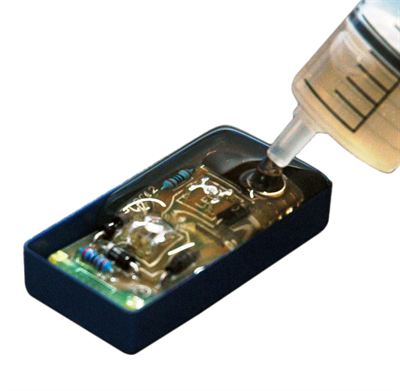 Developed specifically for the needs of the LED industry where optical clarity is essential, t he low hardness material allows easy removal of cured material for rework processes due to its 'digoutable' properties and translucent amber colour. With high flexibility at temperature extremes of -70 to +100°C and excellent electrical properties, t he PE7500 polyester resin provides an innovative solution to low hazard potting and encapsulation applications.
Electrolube's range of solutions include contact lubricants, cleaning solutions, conformal coatings, thermally conductive materials, resins and service and maintenance products .
Category:
LED Industry News
,
LED Panel Light News
| Tags:
led
led high brightness light
led light panel fixtures
led lighting

Other Items in this category