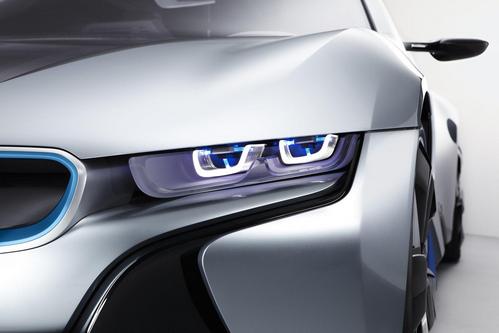 BMW i8 Concept car's laser LED laser lights. Please click image to view video. (Photo Courtesy of WorldCarFans)
German car manufacturer BMW gives an in depth video introduction on its latest LED laser lights in its concept car BMW i8. The car maker claims the new laser LED headlights high beam lights are capable of emitting lights at longer range of 600 meters compared to normal LED high beam's 300 meters. The new technology is yet to proliferate, according to a article by CarScoop.
Another article by WorldCarFans pointed out BMW did not go into specifics in the video but had previously said the "light is created through the conversion of the beams emitted by tiny laser diodes by means of fluorescent phosphor material inside the headlight." This method can create a monochromatic beam of light that is extremely bright and pure white. The article also noted, laser LED lights have an output of approximately 170 lumens which is about 70 lumens more than LED lights.
Category:
LED Panel Buyers Guide
,
LED Panel Light News
| Tags:
led
led components
led high brightness light
led solution
led technology

Other Items in this category