Australian designer Andy Zhou, a fresh 2013 graduate of Bachelors of Industrial Design at Monash University has introduced a flexible OLED luminaire that can be programmed to flex and display various lighting patterns. Below is a detailed introduction of the OLED luminaire from Zhou's website: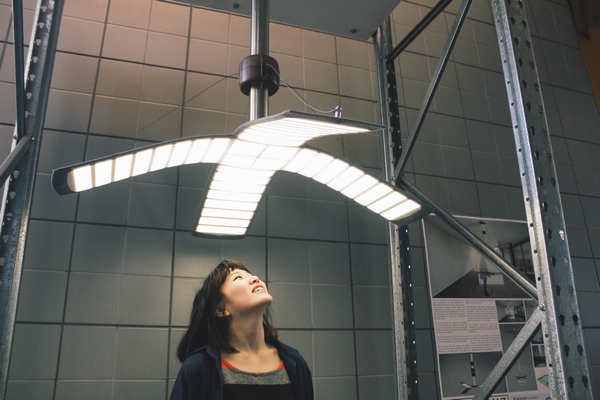 The Plus Pendant is an OLED luminaire designed to showcase the current and future capabilities of organic light emitting diode technology.  As a thin, surface based light source, OLEDs can be used by industrial designers in revolutionary new ways. It uses 36 rigid OLED panels to emulate future capabilities of organic technology such as its razor thin profile and flexibility.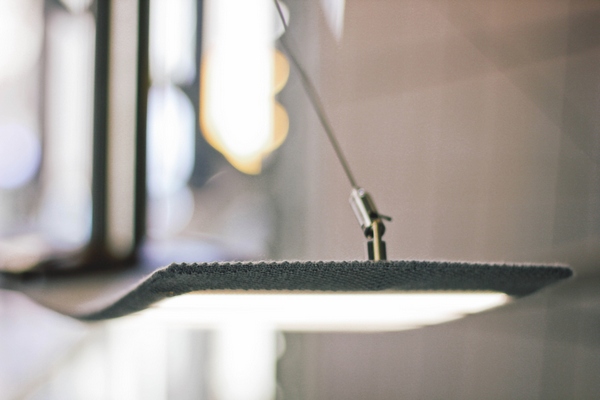 The fabric cover is manufactured by a process called 3D CNC Knitting.This process uses white polyester and grey wool thread to create a seamless textile in a single piece.
Timber components found on the central column are century-old recycled timber, sourced from the original Princes Pier in Port Melbourne, Australia.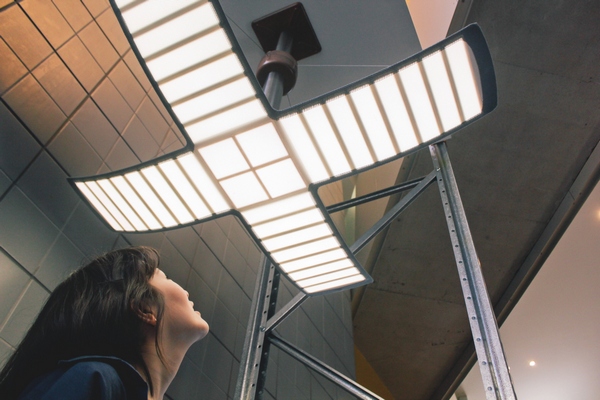 The OLED frame flexes up and down to change the characteristics of the light, ranging from an area light to a spot light. This is unseen mechanism is achieved by clever use of magnets and tensile wiring.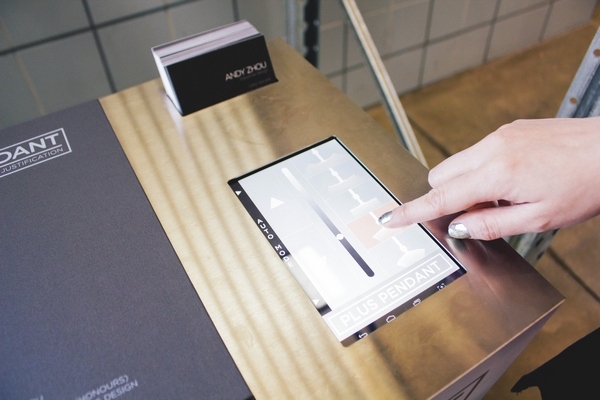 This work was supported by CSIRO, Australia's national research agency. The CSIRO Flexible Electronics Theme is developing materials and processes to enable the low-cost manufacture of flexible electronics technologies such as displays, lighting and solar cells.
Category:
LED Panel Buyers Guide
,
LED Panel Light News
| Tags:
1-10v
led technology
oled

Other Items in this category