Acuity Brands, Inc. expands its architectural lighting solutions with the launch of Whisper LED luminaires from Mark Architectural Lighting?. The high efficiency fixture delivers 91 lumens per watt for quality illumination and reduced energy costs. The clean and simple aesthetic of Whisper LED luminaires make it ideal for architectural interiors in business and institutional settings such as offices, schools and hospitals.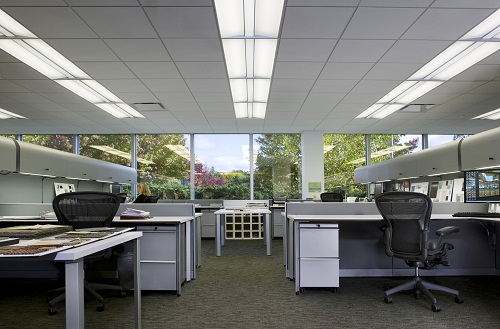 "Whisper LED luminaires feature slightly sloping side panels and an articulated center panel to create depth and appealing angles, differentiating the design from other architectural troffers," said Tim O'Brien, Acuity Brands Lighting Vice President and Value Stream Leader, Mark Architectural Lighting. "Its design is also functional thanks to its doorframe assembly, providing maintenance benefits for easy installation and quick access to components if needed."
Whisper LED luminaires feature soft-white or micro embossed refractive optics for the center panel, and a variety of lens options to create maximum visual comfort for room occupants. Featuring eldoLED? drivers, Whisper LED luminaires boast ultra-smooth dimming resolution from 100 percent to less than 1 percent. Optional nLight? network integrated controls from Acuity Controls allow the luminaires to digitally communicate with other nLight-enabled controls such as dimmers, switches, occupancy sensors and photocontrols.
The fixture is available in three sizes – 1' x 4', 2' x 2' and 2' x 4' – and is offered in normal and high output lumen packages with 3000K, 3500K and 4000K correlated color temperature options.
Category:
LED Industry News
,
LED Panel Light News
| Tags:
led bulb light
led components
led light
led light panel fixtures
led recessed panel light
led technology
leds

Other Items in this category